A Whole House Fan is For You
Live a Cleaner, Cooler, Healthier Life
Running A/C is expensive, not always effective, and recycled air is full of pollutants. With a whole house fan by QuietCool you will feel an instant breeze to cool you, enjoy breathing fresh, clean, air in your home, all while cutting your A/C bill by up to 90% and lowering your carbon footprint.
Whole House Fans by QuietCool from Eco Air Solutions…
What are people saying about their whole house fan?
We had a Whole House Fan installed and we absolutely love it! It helps augment our AC, save money, and cool the top floor of our home during these HOT Pueblo summers. Our home is cooler and fresher. The company was easy to work with, quick to get me scheduled, on time for the install, and very professional. I highly recommend a WHF and Eco Air Solutions.
Just had Eco Air Solutions install a whole house fan in my home and the entire process could not have gone better. I scheduled the appointment to have Wayne come out, he was on time, personable, and answered all my questions. I felt very comfortable with him and he made the quoting process very easy. I decided to have the fan installed and we scheduled about a week out. On install day, the team arrived on time, with an estimated installation time of 2 hours. They were finished in 1.5 hours, answered all my questions, went over the system, told me about the warranty and overall made me very comfortable with my new system. I'm very pleased with the product, installation process and value. I needed a couple more soffit vents installed which they also coordinated to get done during the installation. A five-star organization. Thanks!
The entire team at Eco Air are fabulous and I highly encourage everyone to get a whole house fan installed. We installed one in our home last year and then ended up buying a new house without one this year. I won't live in a house without one again so I scheduled install for the new house before we even closed! These things are amazing! They'll cool your house off in a matter of minutes for much less than the cost of running your A/C.
Our QuietCool Whole House Fans

QuietCool Whole House Fans…
are whisper quiet, innovative, ducted Whole House Fans. The patented design allows the system to suspend in your attic, which reduces noise and vibration. With over a 98% Customer Satisfaction, our clients are very happy with this method of cooling their homes.
Eco Air Solutions of Colorado is a locally owned and operated, whole house fan installation, family business here in Colorado Springs.
​
Wayne and Brooke Goranson have each been involved in the real estate and construction industries for over 40 years.
We would love to talk to you about the many benefits of owning a QuietCool Whole House Fan. Please call with any questions you may have about type, size, how it works, will it work for my home, etc. We can help you size a fan for your home, give you a no hassle upfront price, and schedule an installation.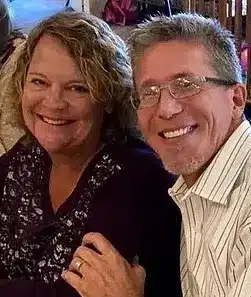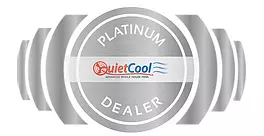 You can have clean and fresh air with a whole house fan by QuietCool.