Whole House Fan Ventilation Explained
Air conditioning is costly to run, and cycling the same air through your house concentrates pollutants. Your QuietCool whole house fan brings a fresh, clean breeze inside, lowers your carbon footprint, and runs for a tenth of the cost!
A Whole House Fan is an Eco – friendly, efficient way to cool & clean your home.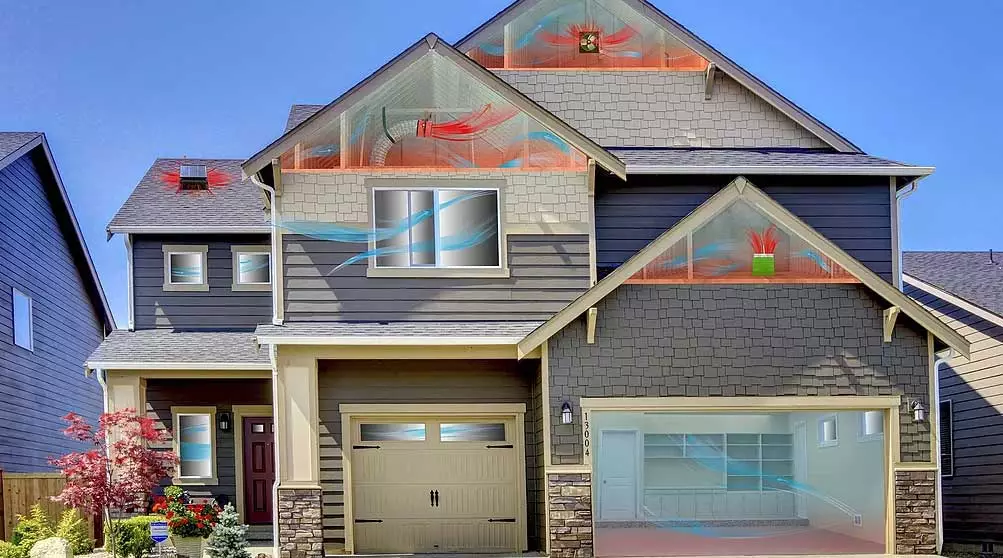 A whole house fan works by pulling large amounts of air into the house through the open doors and windows and blowing all that air into the attic. The air increases the pressure in the attic and then finds its way outdoors through the holes or vents that lead outdoors. The fan will work under any circumstance, that is, the blades will spin and some air will move through the system, but without proper venting, the fan will not work as efficiently as it can.
Imagine an auditorium with two entry doors in the front and only one exit door in the rear. More spectators can get into the venue than can leave. The result is congestion and delay. That's exactly what happens to the air trying to get into and out of the attic.
A Whole House Fan needs the Proper Ventilation to Run Properly

Without enough venting from the attic to the outdoors the fan cannot work properly. Some air will be able to flow out the vents but the rest will be compressed. The fan acts partly as a ventilator and party as an air compressor. This creates back pressure on the fan, preventing it from working effectively, causing noisy operation and reduced fan life. Hot and dirty air will also be forced back into the home, which nullifies the reason you install a whole house fan. Larger fans need more ventilation than smaller fans, so that proper ventilation is important for quiet, long life, and effective operation.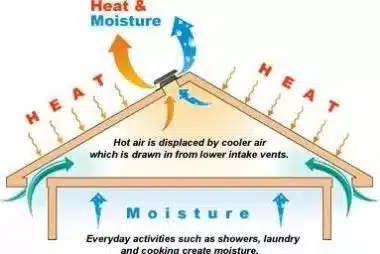 Why do Attics need Ventilation?
A. The attic, being an enclosed area, can be prone to moisture buildup. If there is no way for this moisture to evaporate, the roof and attic structure can be affected and long term damage created. It would also be possible for mold to grow in the attic and possibly adversely affecting the occupants.
B. Heat buildup in the attic will also decrease the life of the shingles and underlayment (plywood).
C. Proper ventilation is necessary for your whole house fan to run efficiently! Improper ventilation will strain your whole house fan and reduce its life. It will take much longer to cool down your home. Also, because we are pressurizing the attic with the air drawn out of the house and blown into the attic, hot, dirty air will be blown back into your home through light and switch boxes located in the ceiling and walls.
What Type of Ventilation Will I Need?
Roof top/turtle vents, soffit vents, or gable attic fans can be added to increase the ventilation. We will determine which one is the best option for your home because each home is different. Eco Air Solutions of Colorado will install any soffit vents or gable attic fans that are needed. If roof vents are needed, we work with very reputable and insured roofers in each of our market areas.
You might also have ridge vents, which are very efficient in removing heat and moisture from your attic.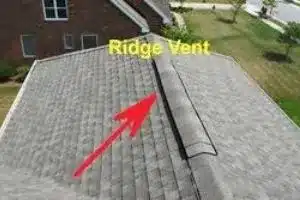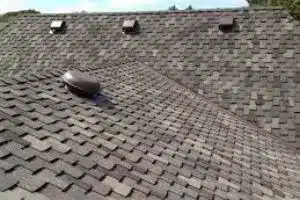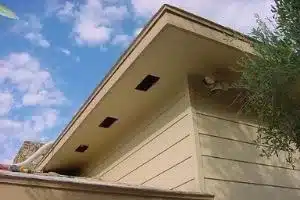 Why Don't I Have Enough Ventilation?
Older homes generally do not have a sufficient ventilation. Building codes have changed over the years so homes built in the past 10 years generally have enough ventilation. So when adding a whole house fan, it is often necessary to add more ventilation for the fan to function at full capacity. Adding additional ventilation is necessary to insure your investment in a new QuietCool whole house fan.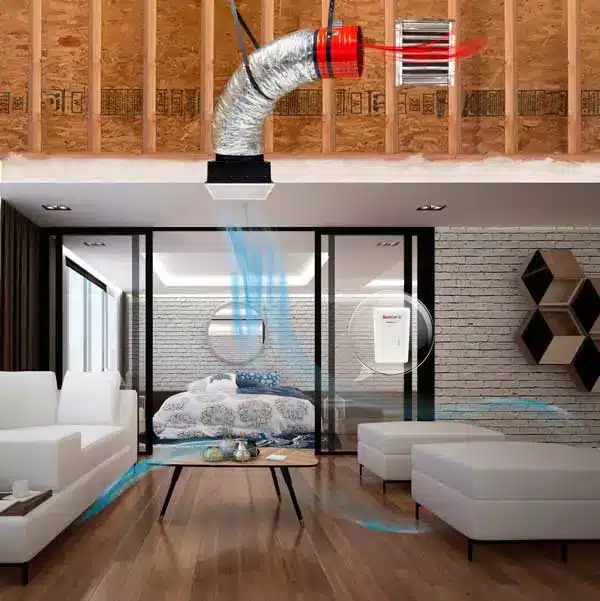 In Conclusion
So for all of you old school guys, you remember the Fram Oil filter commercial, "Pay me know or pay me later!" You can install the proper amount of ventilation now or you will have to pay for a new fan later. Besides, QuietCool's whole house fan warranty is voided if the proper amount of ventilation is provided.
With over 40 years of construction experience and 30+ years in construction management I know from experience that it is always the best practice to adhere to the manufacturer's specifications.
Thank you for taking the time to read this short synopsis. Give us a call and we can answer any questions you might have.
Wayne Goranson,
Eco Air Solutions of Colorado
You can have clean and fresh air with a whole house fan from QuietCool.